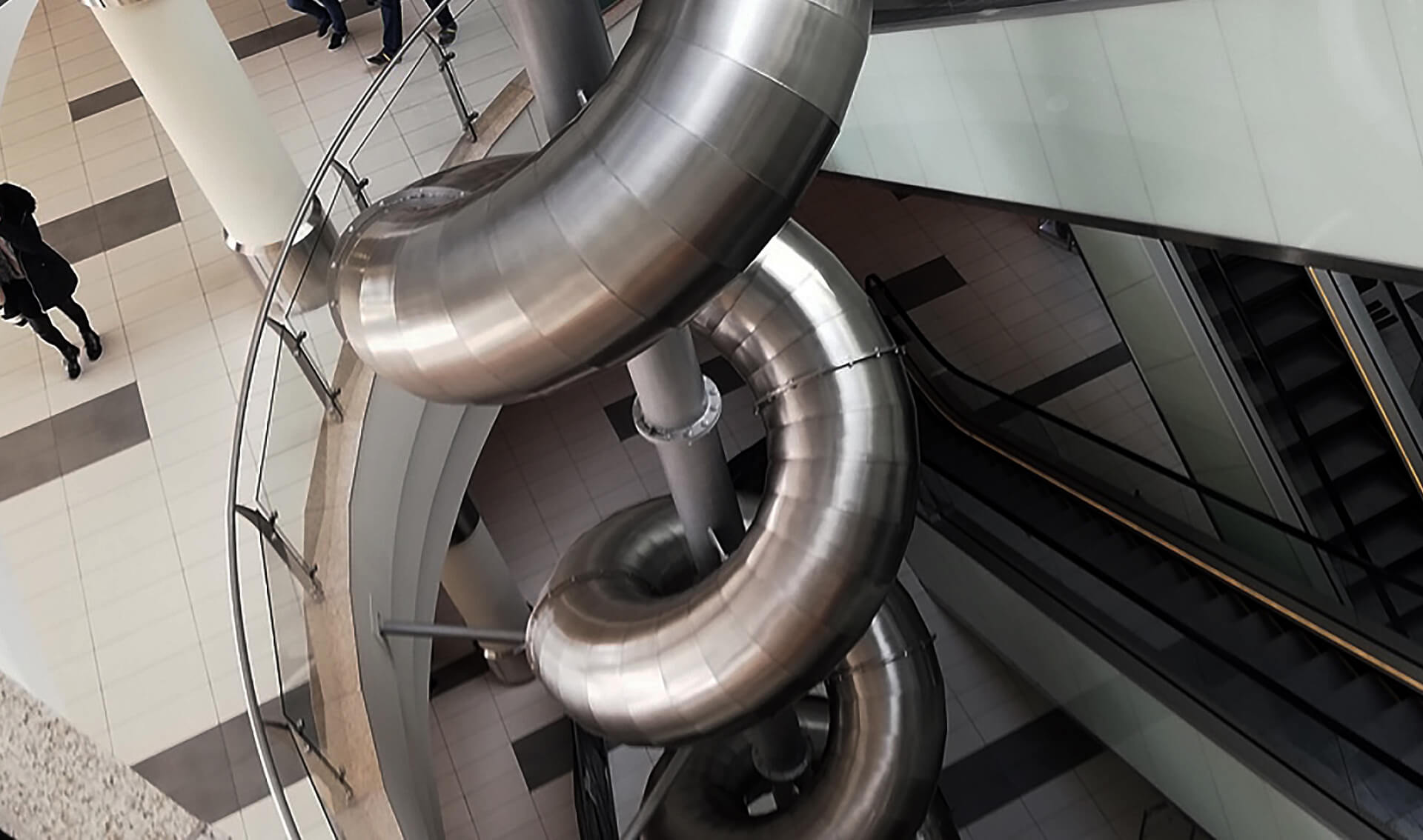 MANUFACTURER OF STAINLESS STEEL SLIDES
design - comprehensive implementation
About us
quality, experience and safety
eLstal has over 20 years of experience in designing and manufacturing stainless steel slides. We break patterns and set new directions in the industry. We are innovative and inventive. We produce slides that are distinguished by design and quality, while being safe and durable. We are flexible and open to your suggestions and ideas. After completing all the arrangements and formalities, we move on to the project. At this stage, we have experienced specialists at our disposal who, thanks to their creativity, will create a perfectly matching model of the slide. Professional design gives us the certainty of safety and high-quality of the product.
Offer
eLstal stainless steel slides and tunnels
Stainless steel slides are no longer found in the playground only. Currently, their installations can be seen in amusement parks, water parks and, more and more often, in shopping malls, office buildings, as well as premises of public institutions. The futuristic and modern look of the slides breaks the patterns and the way we associate them. The perfect design, integrated into the architecture of the building makes them form a consistent whole. The slides can be a great promotion and showcase not only of the building, but also of the entire city. Wherever they appear, they are welcome and very popular.
Our specialists and designers are able to adapt any space for slides and design a project that meets your expectations. In order to ensure the highest quality, we operate in accordance with the PN-EN ISO 9001: 2015 standard.
WHERE CAN YOU INSTALL OUR SLIDES?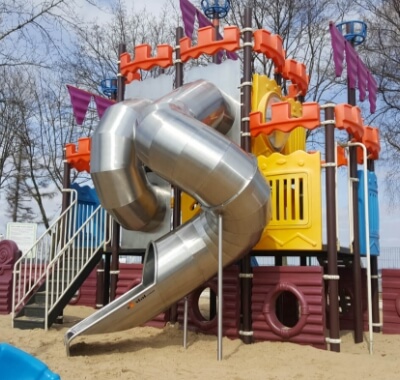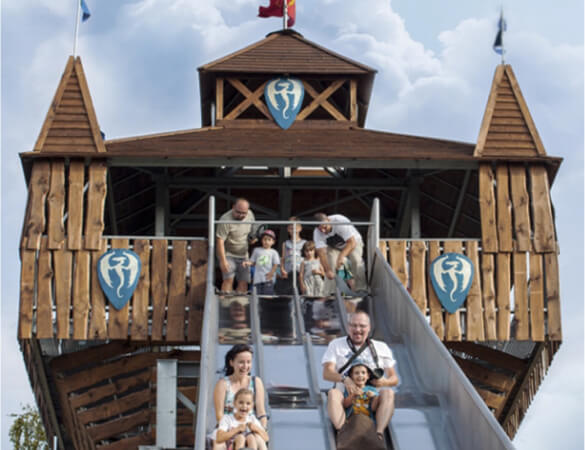 SLIDES IN AMUSEMENT PARKS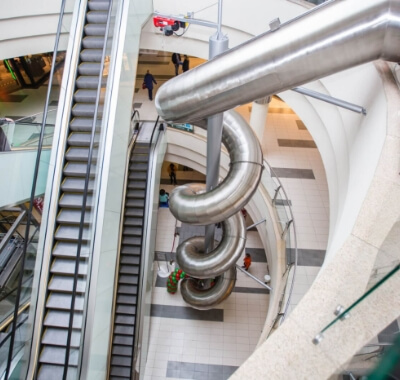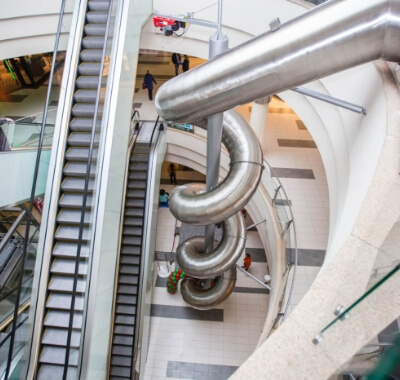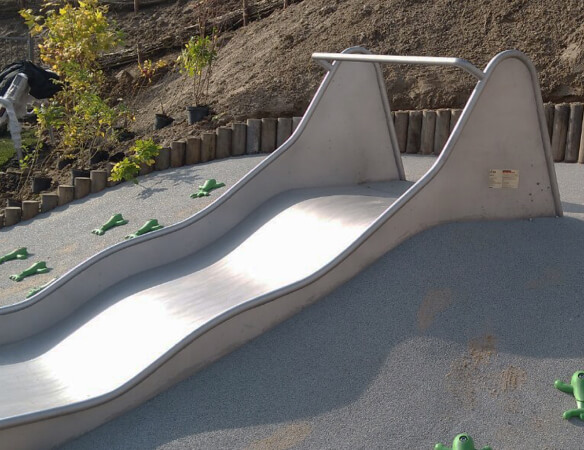 Orders
comprehensive order processing
WORKS
joy, excitement and adrenaline
The slides are supposed to give you joy, a bit of excitement and even adrenaline. We do everything to make their users feel it. At the same time, we care about safety and quality of workmanship. However, the easiest way to see it in the projects we have already made. We appreciate the trust our clients place in us and we are happy with them, regardless of their age.